Please bring your insurance card(s) and a picture ID to your initial visit. Also bring any pertinent documentation (Orders, prescriptions, Xrays, MRI REPORTS) from your doctor. Thank you.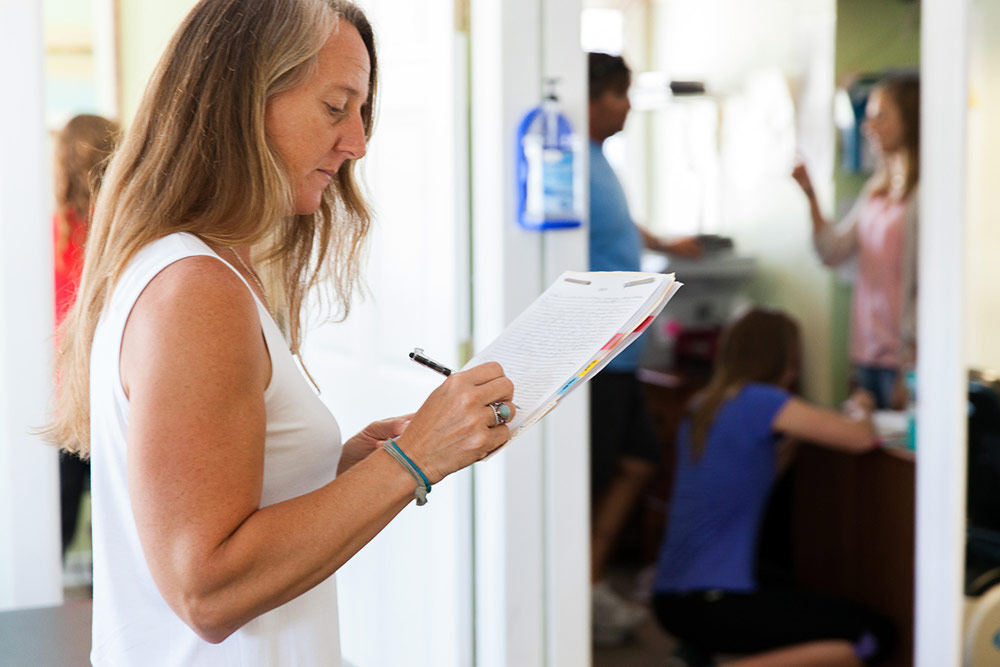 Caring, competent, patient and professional is how you will find Amy on your very first visit. And then your opinion and experience will only increase. Amy Dougherty is at the top of her profession. Amy developed an exercise program to assist me in weight control and to help with hip and back discomfort. Her persistence and efforts have made a great difference in my life, today Amy is helping me with a very arthritic knee and a successful outcome began with the first visit.
Amy has a great depth of knowledge of the human body and how it works, when she puts you through the paces and treatment she explains every step of the way and involves you in every facet of your treatment.
Without hesitation and with the upmost confidence I recommend Amy Dougherty to anyone who needs physical therapy, rehabilitation and a great exercise program.